While I absolutely love working with buyers and sellers to purchase, sell & invest in real estate I feel it is equally important to give back and put my time and money into local charities that improve the communities they work in. These 3 organizations are doing incredible things like supporting impoverished minorities, putting an end to bullying & helping High Schoolers develop leadership skills and become better citizens in their schools and communities for a life time. If you would like to know more about the non profits below that I support and volunteer for please feel free to click on their links or give me a call.
North Littleton Promise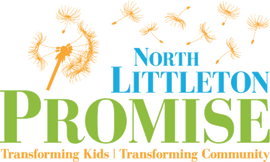 Mission: North Littleton Promise builds life giving relationships with immigrant kids and their families and mobilizes local partners to transform the northeast Littleton neighborhood.
I have been supporting North Littleton Promise for a number of years. They provide after school learning programs for mostly Hispanic students trying to still learn English, summer programs for kids whose parents are working all day and they are left alone, and mentor programs that pair up elementary kids with young adults who help these typically poor and underserved kids build confidence and skills that will help give them a better life.
Learn more at https://www.northlittletonpromise.org/
Rachel's Challenge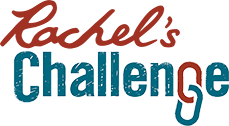 It doesn't have to be this way. Creating a school climate less susceptible to harassment, bullying and violence is possible. We see it happening in socioeconomically and demographically diverse schools across North America every day.
For us it started when Rachel Joy Scott was the first person killed in the Columbine High School shooting on April 20, 1999. But that was only the beginning of the story. After her death, many students that Rachel reached out to shared stories with the Scotts about the profound impact her simple acts of kindness had on their lives; even preventing one young man for taking his own life. They soon realized the transformational effect of Rachel's story and started the non-profit organization that is Rachel's Challenge today.
In the nineteen years since we lost twelve innocent lives, including Rachel, her legacy has touched 25 million people and is the foundation for creating programs that promote a positive climate in K-12 schools. Her vision to start a chain reaction of kindness and compassion is the basis for our mission: Making schools safer, more connected places where bullying and violence are replaced with kindness and respect; and where learning and teaching are awakened to their fullest. And it works!
Rachel's Challenge programs provide a sustainable, evidence-based framework for positive climate and culture in our schools. Fully implemented, partner schools achieve statistically significant gains in community engagement, faculty/student relationships, leadership potential, and school climate; along with reductions in bullying, alcohol, tobacco and other drug use.
Every year:
­Over 1.5 million people are involved in Rachel's Challenge programs.
­More than 1,200 schools and businesses are reached.
Over 150 suicides are averted.
Bullying and violence decrease.
Community service and acts of kindness increase.
The Columbine shooting back in the late 90's affected all of us. It was the largest mass school shooting in US history. After I learned Rachel's story and how instead of being consumed by their grief, her brother (who was a Columbine survivor) and parents founded this incredible organization that goes into school's and organizations throughout the US and many other nations and teaches thousands of kids hot to be tolerant, accepting and encouraging to all people I just had to get involved.
Learn more at https://rachelschallenge.org/
Colorado Young Leaders

THE POWER OF "YES"
Being a part of CYL means you believe in the power of "Yes" – the willingness to jump into an adventure even if you don't have it all figured out just yet. It means you want to learn more about the world around you, discover your own gifts, and make a real impact.
We guide our students through a four-stage program named after Colorado's Decalibron Loop – 4 nearby peaks with elevations over 14,000ft. Each step enables them to find and refine what drives them, offering increasingly real-life opportunities for fun and service.
Their confidence grows, they identify skills and passions, and they directly impact the community….
OUR LEADERSHIP CURRICULUM IS ORGANIC & ACTION-ORIENTED
It revolves around 10 themes developed from a collection of thought-leaders, educators, corporations, and even our own youth. Colorado Young Leaders become self-aware, civic-minded, and environmentally-sensitive change makers. They take this new kind of character into the real world and everyone benefits.
I'm a huge believer and supporter of CYL. Two of my children have participated in their leadership program and both have learned so much about being a leader at school and their communities. They were give the opportunity to volunteer using their individual talents to help others and it has been incredible to see.
Learn more at https://coloradoyoungleaders.org/